Tenement Press
& Prototype Publishing present ...
SEVEN ROOMS
Assorted Materials
from a "
Paper Hotel
"
Edited by

Dominic J. Jaeckle

& Jess Chandler
ISBN: 978-1-913513-46-7
440pp [

Approx

.] / 156 x 234mm
Designed & Typeset by Traven T. Croves
Forthcoming October 2023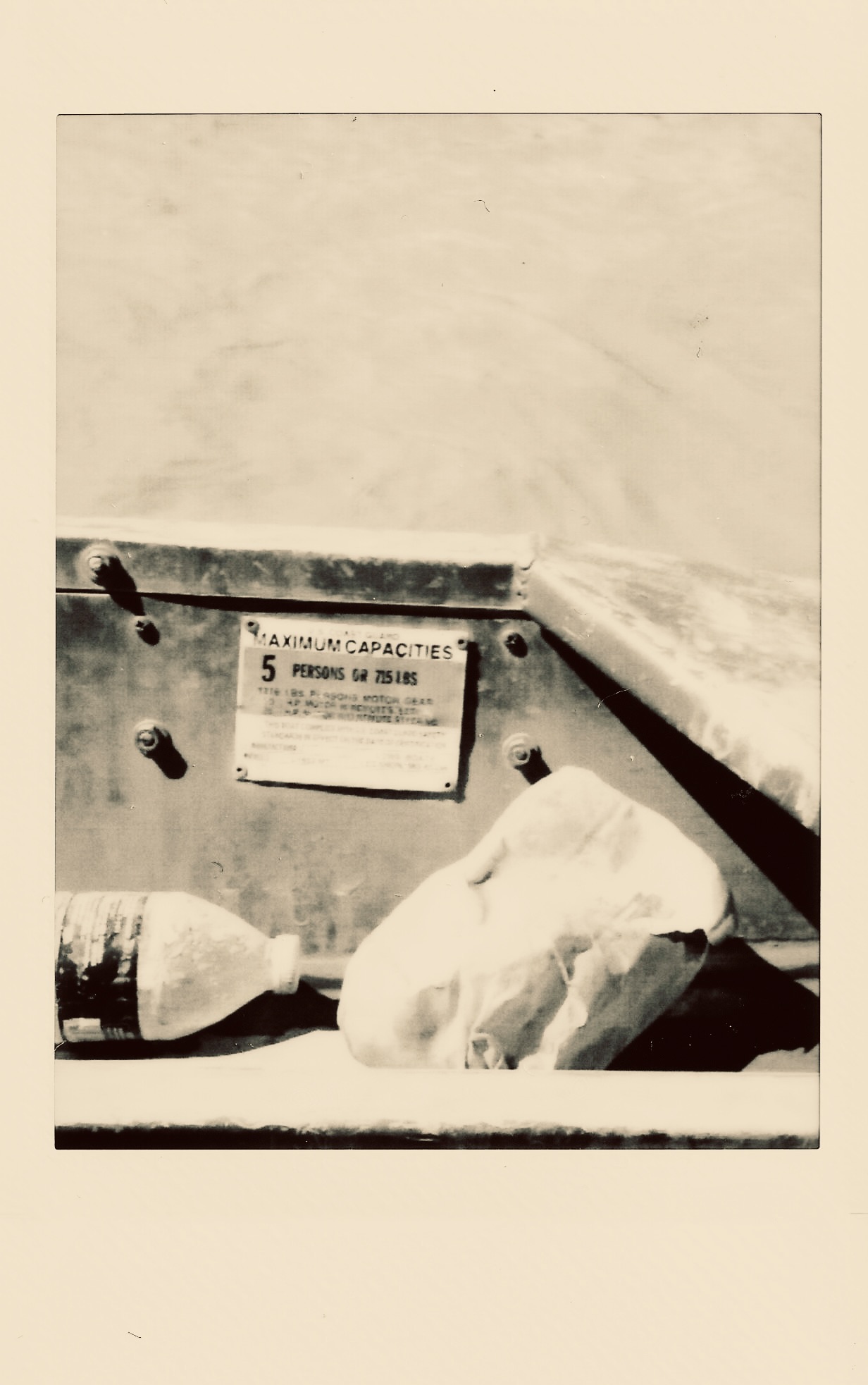 A HOTEL IS DEFINED BY ITS INHABITANTS
, runs Hotel's tagline. If Hotel itself were a concrete edifice, it would be more like Fear and Loathing in Las Vegas's Circus-Circus than the Grand Budapest, despite its tasteful, clean exterior. Its commitment to "new approaches to fiction, non-fiction and poetry" promises all manner of havoc. It is not the only journal committed to literary innovation, but it is among the best.

Camille Ralphs, The Times Literary Supplement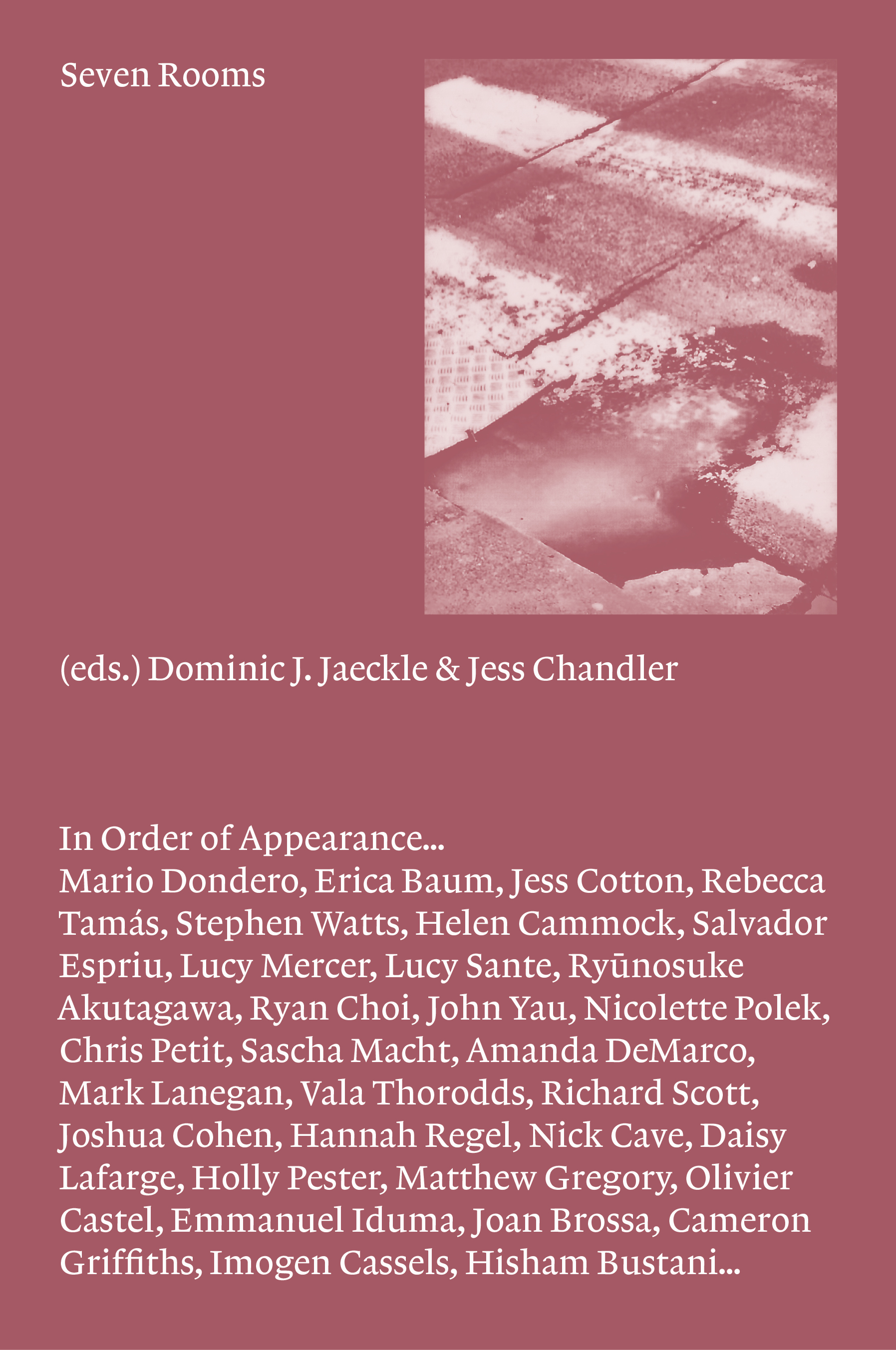 Seven years following the publication of Hotel

#1

(2016), and in tribute to the cessation of the "paper hotel" with the publication of Hotel

#7

(2021), Seven Rooms—a collaborative publication from Tenement Press and Prototype Publishing—is a document of the project's unerring commitment to pioneering creativity, literature's idiosyncrasies, and shared space; to new approaches to fiction, non-fiction, and poetry.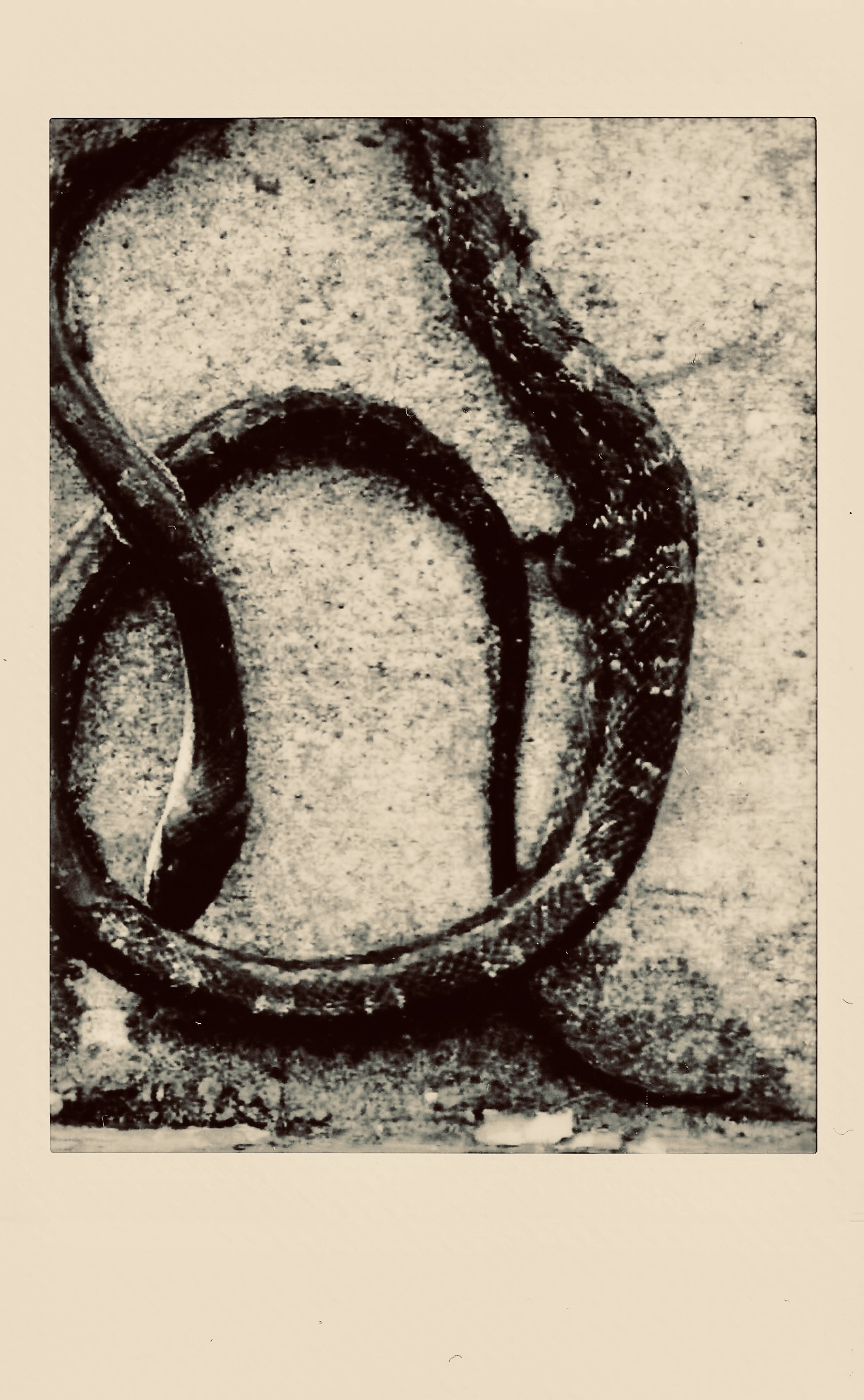 Forthcoming Autumn '23 in a limited edition—edited by Tenement's Dominic J. Jaeckle, Prototype's Jess Chandler, and designed and typeset by Traven T. Croves (Matthew Stuart & Andrew Walsh-Lister, of Tenement

,

Prototype

,

and Bricks from the Kiln)—Seven Rooms will feature works by (in order of appearance) ...




Mario Dondero




Erica Baum




Jess Cotton


Rebecca Tamás
Stephen Watts
Helen Cammock


Salvador Espriu
Lucy Mercer
Lucy Sante
Ryūnosuke Akutagawa
Ryan Choi
John Yau
Nicolette Polek
Chris Petit
Sascha Macht
Amanda DeMarco
Mark Lanegan
Vala Thorodds
Richard Scott
Joshua Cohen
Hannah Regel
Nick Cave
Daisy Lafarge
Holly Pester
Matthew Gregory
Olivier Castel
Emmanuel Iduma
Joan Brossa
Cameron Griffiths
Imogen Cassels
Hisham Bustani
Maia Tabet
Raúl Guerrero
Velimir Khlebnikov
Natasha Randall
Edwina Attlee
Matthew Shaw
Aidan Moffat
Lesley Harrison
Oliver Bancroft
Lauren de Sá Naylor
Will Eaves
Sandro Miller
Jim Hugunin
Levina van Winden
Aram Saroyan
Glykeria Patramani
Will Oldham
Antonio Tabucchi
Yasmine Seale
Elizabeth Harris
Nina Mingya Powles
Isabel Galleymore
Jason Shulman
Jeffrey Vallance
Preti Taneja
Stanley Schtinter
Wayne Koestenbaum
Sophie Seita
Ralf Webb
Jonathan Chandler
Iain Sinclair
SJ Fowler
Cass McCombs
David Grubbs
Agustín Fernández Mallo
Pere Joan
Thomas Bunstead
Adrian Bridget
John Divola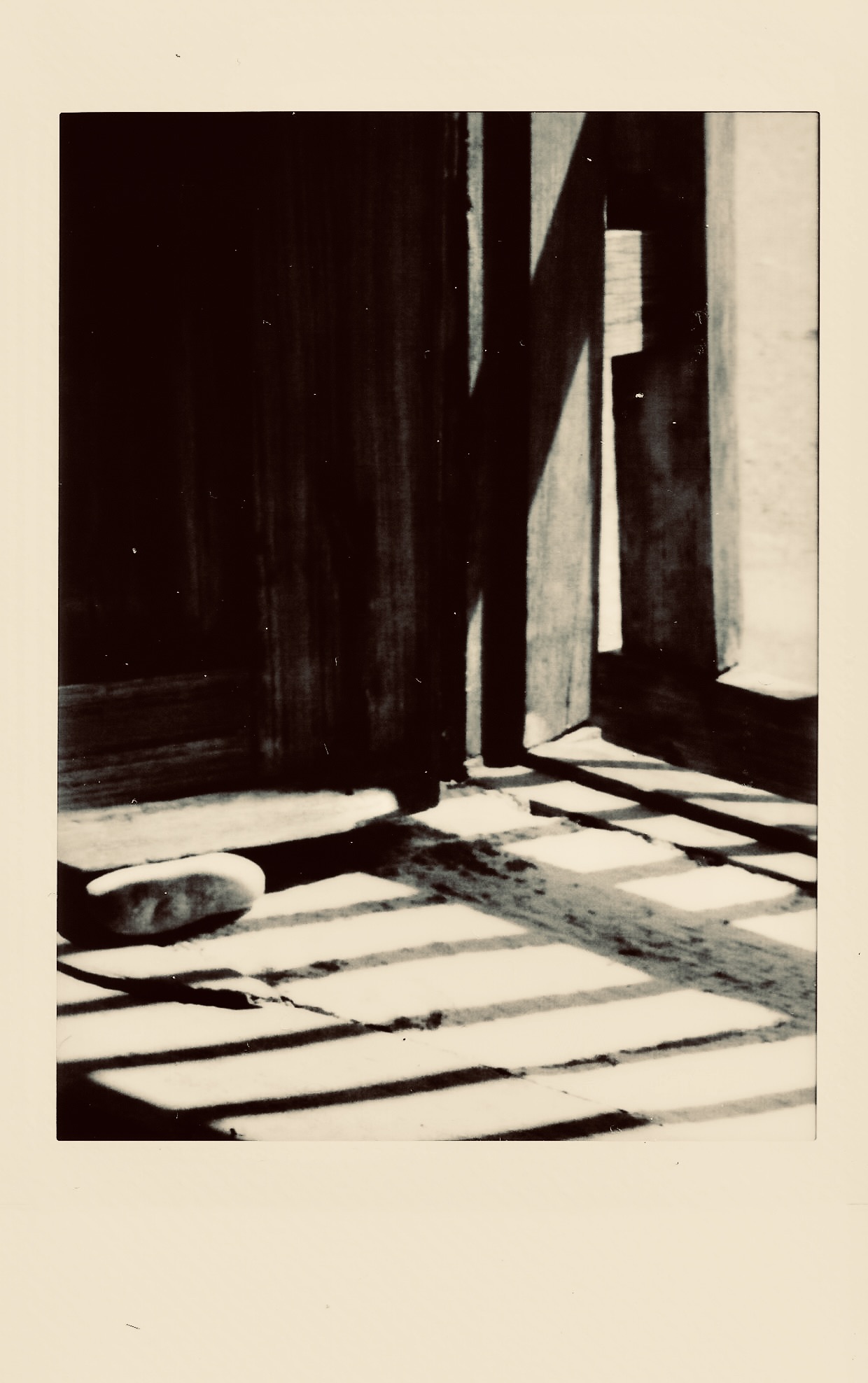 With a foreword from Jaeckle & Chandler,
and an afterword from London's perpetual neon light,
Gareth Evans









With endless gratitude to the following publishers,
wherein this material also appeared ...

Archipelago
Canongate
Duke University Press
Fitzcarraldo Editions
Les Fugitives
Mason Jar Press
Montez Press
Penguin Books
Prototype Publishing
Spurl Editions
& Verse Chorus Press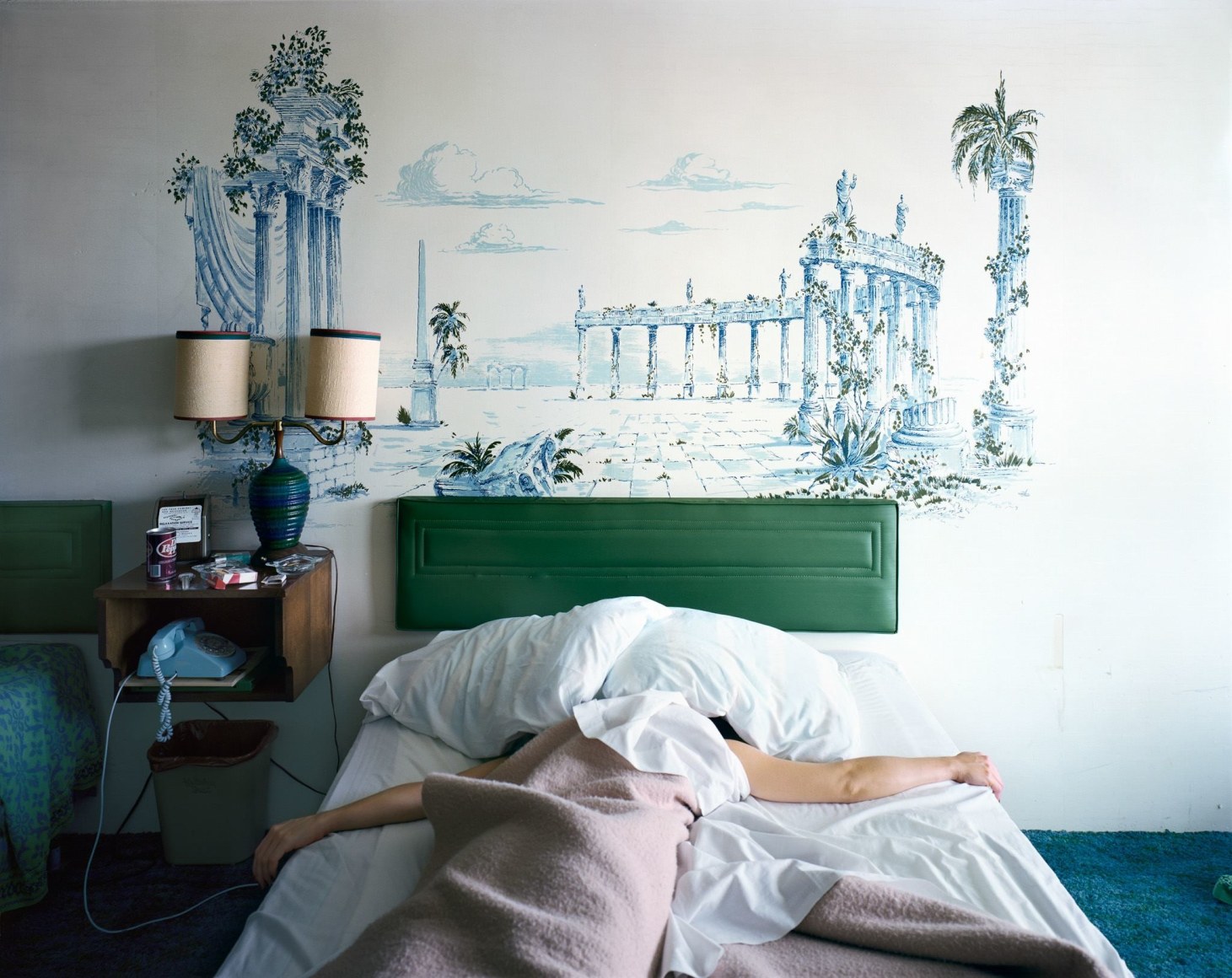 Notes on Contributors ...



Mario Dondero (1928-2015) was a press photographer.

'Dondero was an acute portraitist of the Italian writers and artists of the period—Pier Paolo Pasolini and Alberto Moravia, Jannis Kounellis and Alberto Burri, among others—and of the French intelligentsia embodied by the likes of Louis Althusser and Jean Genet. Especially telling are the group portraits shot in the literary cafés and restaurants where these intellectuals used to gather. Dondero's approach was deliberately "low-key," without any type of visible rhetoric: these are "stolen" shots in the purest tradition of photojournalism. And this is precisely where the ethical heart of these works resides. In fact, Dondero seems to not want photography to veer from the task of "bearing witness" that it has had from the beginning, and his example does not seem to presage any of the questions about the nature of photography that his friend Ugo Mulas and many others would address in the '70s. On the contrary, Dondero represents the "certainty" of photography, as opposed to its self-interrogatory mode, which opened the way for the medium's entry into the art system. During a conversation on the occasion of one of these exhibitions, Dondero said that he cannot shoot unless there is a sort of empathy, unless he "feels a bit of love" for the person or thing whose image he is stealing. This attitude can be recognized in his choice to bear witness to the European left through the observation of the thinkers and artists who contributed to it, or even simply of the social situations in which they flourished—and thereby to convey his love for photography. This is a far cry from the stance of the "artist who uses photography"—a relationship of explicit detachment. That's fine too, but it's important to be aware of the difference.' *

† Seven Rooms

marks

Dondero's
first appearance in the Hotel

series.



Erica Baum lives and works in New York. She is well known for her varied photographic series capturing text and image in found printed material, from paperback books to library indexes and sewing patterns. She received her MFA from Yale University School of Art and her BA in Anthropology from Barnard. Her work is held in numerous collections including the Whitney Museum of American Art, New York; Solomon R. Guggenheim Museum, New York; The Metropolitan Museum of Art, New York; SFMoMA, San Francisco; and MAMCO, Geneva, among others.



†

Following Baum

'

s appearance in

Hotel

#1.



Jess Cotton

is a writer based in London. Her book on John Ashbery was recently published by Reaktion Books.



†

Following Cotton

'

s appearance in

Hotel

#1.



Rebecca Tamás

is the author of the poetry collection WITCH (Penned in the Margins, 2019), which was a Poetry Society Choice and a Paris Review Staff Pick. Tamás' essay collection, Strangers: Essays on the Human and Nonhuman (Makina Books, 2020), was longlisted for the Rathbones Folio Prize 2021. She currently works as a Lecturer in Creative Writing at City, University of London.



†

Following Tamás' appearance in

Hotel

#4.



Stephen Watts

was born in 1952. His father was from Stoke-on-Trent, and his mother's family from villages high in the Italian and Swiss Alps. He spent very vital time—in place of university—in northern Scotland, especially the island of North Uist, and—since 1977—has lived mainly in the richly multilingual communities of the Whitechapel area of East London. Geographies and location (as also their negative theologies) are urgent to his life and his work. Recent books include Ancient Sunlight (Enitharmon, 2014; reprinted 2020), Republic of Dogs / Republic of Birds (Test Centre, 2016; Prototype, 2020), and Journeys Across Breath: Poems, 1975–2005 (Prototype, 2022). As a co-translator, Watts has worked closely with exiled poets and, inter alia, has co-translated Pages from the Biography of an Exile by the Iraqi poet Adnan al-Sayegh (Arc, 2014) and Syrian poet Golan Haji's A Tree Whose Name I Don't Know (A Midsummer Night's Press, 2017), amongst other publications. Watts' own poetry has been translated into many languages—with full collections in Italian, Czech, Arabic, German and Spanish—and he works as a contributing editor with Tenement Press.



†

Following Watts' appearance to

Hotel

#7.



Helen Cammock

lives and works in Wales and London. Her practice spans film, photography, print, text, song and performance and examines mainstream historical and contemporary narratives about Blackness, womanhood, oppression and resistance, wealth and power, poverty and vulnerability. Her works often cut across time and geography, layering multiple voices; investigating the cyclical nature of histories in her visual and aural assemblages. In 2017, Cammock won the Max Mara Art Prize for Women and in 2019, Cammock was the joint recipient of The Turner Prize. She has exhibited and performed worldwide with recent and current solo shows including Bass Notes and SiteLines, Amant, New York, USA (2023); I Will Keep My Soul, Art + Practice, Los Angeles, USA, (2023); Behind the Eye is the Promise of Rain, Kestner Gesellshaft, Hannover, Germany (2022); Concrete Feathers and Porcelain Tacks, Touchstones, Rochdale and The Photographer's Gallery, London, UK (2021), Beneath the Surface of Skin; STUK Art Centre, Leuven, Belgium (2021); They Call It Idlewild, Wysing, UK (2020); Che Si Può Fare, Whitechapel Gallery, London, UK (2019), Che Si Può Fare, Collezione Maramotti, Reggio Emilia, Italy (2019) and The Long Note, Irish Museum of Modern Art, Dublin, Ireland (2019); VOID, Derry, Northern Ireland (2018). Group shows include Breathing, Hamburger Kunstalle, Hamburg, Germany (2022) and Radio Ballads, Serpentine Galleries, London, UK (2022). She is represented by Kate MacGarry, London.
†

Following Cammock's appearance in

Hotel

#7.





Salvador Espriu

(1913-1985) is one of Catalonia's most significant postwar writers and an outstanding poet. Although he first became known as a narrator, his relatively later incursion into poetry was no obstacle to his achieving swift recognition as a poet, not only within the sphere of Catalan letters but also internationally. He also played an important part in the revitalisation of Catalan theatre. He published novels, El Doctor Rip (1931) and Laia (1932); collections of stories, Aspectes (1934), Ariadna al laberint grotesc / Ariadna in the Grotesque Labyrinth (1935), Miratge a Citerea / Mirage in Citerea (1935), Litizia i altres proses / Litizia and Other Prose (1937); and works which led to his being considered the most original Catalan narrator of the post-Noucentisme (the turn-of-the-century cultural and political movement in Catalonia). Amongst his published collections of poetry are Cementiri de Sinera / Sinera Cemetery (1946); Les hores / The Hours (1952); El caminant i el mur / The Wanderer and the Wall (1954); Final del laberint / The End of the Labyrinth (1955); Les cançons d'Ariadna / The Songs of Ariadna (1949); La pell de brau / The Hide of the Bull (1960); Llibre de Sinera / The Book of Sinera (1963); and Setmana Santa / Holy Week (1971). He revised the entirety of his work with the aim of creating a unified corpus. Translated into many languages, Espriu's name frequently appears amongst those proposed as Nobel laureates. He received the Award of Honour in Catalan Letters in 1972, the City of Barcelona Gold Medal and that of the Generalitat (Autonomous Government of Catalonia) in 1980. He was given honorary doctorates by the universities of Barcelona and Toulouse (Llenguadoc). In 1982, he was awarded but declined to accept the Spanish distinction, the Cross of Alphonse the Wise, because of his civic stand with respect to Catalonia.
†

Following

Espriu

's appearance in the

Hotel

& Tenement
radio project for Resonance 104.4FM, Price Poetry.

Lucy Mercer's debut collection Emblem (Prototype, 2022) was a Poetry Book Society Choice. She was awarded the inaugural White Review Poet's Prize. Her poems and essays have been published in Granta, Art Review, The White Review, Poetry London, Poetry Review and others. She is co-editor, with Livia Franchini of the RSL funded publication and podcast Too Little: Too Hard—Writers on the Intersections of Work, Time and Value. She is a Postdoctoral Research Fellow at the University of Exeter.



†

Following

Mercer

's appearance in

Hotel

#4
& in the

Hotel

&

Tenement

radio project
for Resonance 104.4FM, Price Poetry.

Lucy Sante's books include Low Life (Farrar, Straus and Giroux, 2003), Kill All Your Darlings (Verse Chorus Press, 2007), The Other Paris (Farrar Straus & Giroux, 2015), Maybe the People Would Be the Times (Verse Chorus Press, 2020), and—forthcoming in 2024—the memoir I Heard Her Call My Name.



†

Following Sante's appearance in

Hotel

#4,
Hotel #7, the

Hotel

radio project for Resonance 104.4FM

,


Tyrant Hotel

, & the

Hotel

/

Dostoyevsky Wannabe


collaborative release,

Twenty-Five Rooms.





Ryūnosuke Akutagawa

(1892-1927) was born in Tokyo, Japan and authored more than 300 works of fiction and non-fiction over the course of his lifetime, including Rashōmon, The Spider's Thread, Hell Screen, Kappa and In a Grove.
†

Following Akutagawa's appearance in

Hotel

#5.



Ryan Choi

is the author of In Dreams: The Very Short Stories of Ryūnosuke Akutagawa (Paper + Ink, 2023) and Three Demons: A Study on Sanki Saitō's Haiku (Open Letter Books, 2023). He is an editor at AGNI. His work has appeared in Harper's Magazine, the Times Literary Supplement, the Los Angeles Review of Books, The Nation, The New Criterion, The Raritan, and elsewhere. He lives in Honolulu, Hawaii, where he was born and raised.
†

Following Choi's appearance in

Hotel

#5.

John Yau has published books of poetry, fiction, and criticism. His latest poetry publications include a book of poems, Genghis Chan on Drums (Omnidawn, 2021), Further Adventures in Monochrome (Copper Canyon Press, 2012), and the chapbook, Egyptian Sonnets (Rain Taxi, 2012). His most recent monographs include Please Wait by the Coatroom: Reconsidering Race & Identity in American Art (Black Sparrow Press, 2023), Catherine Murphy (Rizzoli, 2016), the first book on the artist, and Richard Artschwager: Into the Desert (Black Dog Publishing, 2015). He has also written monographs on A. R. Penck, Jasper Johns, and Andy Warhol. In 1999, he started Black Square Editions, a small press devoted to poetry, fiction, translation, and criticism. He was the Arts Editor for the Brooklyn Rail (2007–2011) before he began writing regularly for Hyperallergic. He is a Professor of Critical Studies at Mason Gross School of the Arts (Rutgers University).



†

Following Yau's appearance in

Hotel

#4.



Nicolette Polek

is the author of Imaginary Museums (Soft Skull, 2020) and the forthcoming novel, Bitter Water Opera (Graywolf Press, 2024). She is a recipient of a Rona Jaffe Writers' Award, and a recent graduate of Yale Divinity School.
†

Following Polek's appearance in

Hotel

#5,
and the Hotel radio project for Resonance 104.4FM,
Tyrant Hotel.

Chris Petit is an English author and filmmaker, once described by Le Monde as 'the Robespierre of English cinema.' His film Radio On (1979) featured in Sight and Sound's Greatest Films of All Time, 2022



†

Following Petit's appearance in the Hotel Archive.

Sascha Macht was born in Frankfurt (Oder) and studied at the German Institute for Literature in Leipzig. He has published prose, poetry, and drama in various anthologies and literary magazines. He has received fellowships from Künstlerhaus Lukas, Ahrenshoop, the Cultural Foundation of the Free State of Saxony, the Literary Colloquium Berlin, the Schloss Wiepersdorf Cultural Foundation, and the German Literature Fund. His first novel, The War in the Garden of the King of the Dead, was published by DuMont in spring 2016. From 2013 to 2017, he was a research associate at the German Institute for Literature in Leipzig, investigating the education of writers in the GDR. In 2018, together with Isabelle Lehn and Katja Stopka, he published Learning to Write in Socialism: The Johannes R. Becher Institute for Literature. He lives in Leipzig.



†

Following Macht's appearance in

Hotel

#6.

Amanda DeMarco

is an American writer and translator based in Berlin, translating from French and German. Her translations include works by Franz Hessel, Gaston de Pawlowski, Byung-Chul Han, Nathalie Léger, and Marcus Steinweg. DeMarco has received grants and fellowships from MacDowell, Yaddo, the city of Berlin, the Fulbright Foundation, PEN and the EU. Her writing has appeared, or is due to appear, in the Wall Street Journal, the Times Literary Supplement, The Los Angeles Review of Books and BOMB, among others.



†

Following DeMarco's appearance in

Hotel

#2
&

Hotel

#6, & on the Hotel Archive.



Mark Lanegan

(1964-2022) is a musican and author of I Am The Wolf: Lyrics and Writings (Hachette Books, 2017), Sing Backwards and Weep: A Memoir (White Rabbit, 2020), Leaving California (Heartworm Press, 2021), and Devil in a Coma (White Rabbit, 2021).



†

Following Lanegan's appearance in

Hotel

#7,
& on the Hotel Archive.

Vala Thorodds is a poet, publisher, translator, and editor. Her work has been published by the Guardian, Granta, BBC Radio 4, The White Review, PN Review, The Stinging Fly, and in the anthologies New Poetries VII (Carcanet, 2018) and The Penguin Book of the Prose Poem (2019), among others. Her recent translation of Kristín Ómarsdóttir's novel Swanfolk (Vintage, 2022) received a PEN/Heim grant and was longlisted for the Oxford-Weidenfeld Prize. She is the recipient of World Literature Today's 2023 Student Translation Prize.



†

Following Thorodds' appearance in

Hotel

#5,
and on the Hotel Archive.

Richard Scott was born in London in 1981. His first book Soho (Faber & Faber, 2018) was a Gay's the Word book of the year and shortlisted for the T. S. Eliot prize. Recent works include 'Still Life with Rose' in the Spring issue of Poetry Review (2023) and 'love version of' in 100 Queer Poems (Vintage, 2022). Scott's poetry has been translated into German and French. He is a lecturer in creative writing at Goldsmiths, University of London where he also runs a poetry reading group, and he teaches poetry at the Faber Academy.



†

Following Scott's appearance in

Hotel

#5.



Joshua Cohen

is the author of the novels The Netanyahus (Fitzcarraldo Editions, 2021; New York Review Books, 2021), Moving Kings (Fitzcarraldo Editions, 2021; Random House, 2017), Book of Numbers (Harvill Secker, 2015; Random House, 2015), Witz (Dalkey Archive Press, 2010), A Heaven of Others (Starcherone Books, 2011) and Cadenza for the Schneidermann Violin Concerto (Fugue State Press, 2006); the short fiction collection, Four New Messages (Graywolf Press, 2012) and the non-fiction collection, Attention: Dispatches from a Land of Distraction (Fitzcarraldo Editions, 2018; Random House, 2018). Called "a major American writer" by the New York Times, and "an extraordinary prose stylist, surely one of the most prodigious at work in American fiction today" by the New Yorker, Cohen was awarded Israel's 2013 Matanel Prize, and in 2017 was named one of Granta's Best Young American Novelists. The Netanyahus won the 2021 National Jewish Book Award for Fiction and the 2022 Pulitzer Prize for Fiction.
†

Following Cohen's appearance in

Hotel

#5.



Hannah Regel

is a writer based in London. She has been published in The Poetry Review, Fantastic Man, Granta, Hotel and Canal, amongst others. She has published two collections of poetry, When I Was Alive and Oliver Reed (both Montez Press, 2017 and 2020 respectively). Her debut novel, The Last Sane Woman, will be published by Verso Fiction in 2024.



†

Following Regel's appearance in

Hotel

#6.

Nick Cave, lead singer of The Birthday Party, The Bad Seeds and Grinderman, has been performing music for more than 30 years. He has collaborated with Kylie Minogue, PJ Harvey and many others. As well as working with Warren Ellis on the soundtrack for the film of The Road by Cormac McCarthy and The Assassination of Jesse James by the Coward Robert Ford, he also wrote the screenplay for the film The Proposition. His debut novel, And the Ass Saw the Angel, was published in 1989 (Black Spring Press; thereafter, Harper Collins) and was followed by the internationally bestselling The Death of Bunny Munro (Canongate, 2009), The Sick Bag Song (Canongate, 2017), and—with Seán O'Hagan—Faith, Hope, and Carnage (Canongate, 2022), amongst other publications.



†

Following Cave's appearance in

Hotel

#3.



Daisy Lafarge

is a writer based in Glasgow. She is the author of the novel Paul (Granta 2021; Riverhead 2022), which won a Betty Trask Award and was a New York Times Editor's Choice, and the poetry collection Life Without Air (Granta 2020), which was shortlisted for the T.S. Eliot Prize and awarded Scottish Poetry Book of the Year. Her reviews and essays on ecology, art and literature have been widely published, appearing in Granta, LitHub, Wellcome Collection Stories, Art Review, TANK Magazine, The White Review, and elsewhere. Lovebug, a short book on the poetics of infection, is forthcoming with Peninsula Press in 2023. Daisy is currently working on her second novel.



†

Following Lafarge's appearance in

Hotel

#4.

Holly Pester's collection of poetry, Comic Timing (2021) and novel, The Lodgers (2024) are published by Granta. She has made experimental drama for BBC Radio 4, published by Distance No Object as Eclogues for Idle Workers (2019). A work of sound poetry and text, Common Rest (2016) is out with Prototype, and a collection of archive-fictions, Go to reception and ask for Sara, published by Book Works (2015).



†

Following Pester's appearance in

Hotel

#2.



Matthew Gregory

's poetry sequence Excerpts from the Scenic World was published in 2020 with If a Leaf Falls Press. He received an Eric Gregory award in 2010. His poems have appeared widely, including in the London Review of Books, The White Review, Poetry London, and on BBC Radio 3.
†

Following Gregory's appearance in

Hotel

#1.

Olivier Castel

usually presents work under heteronyms and has created over thirty different identities since 2001. Often using ephemeral or temporal forms, he works primarily with projections, reflective surfaces, light, text and audio. His work functions as a set of propositions, employing the imaginary and exploring the process by which something is made visible.





†

Following Castel's appearance in

Hotel

#3.

Emmanuel Iduma is the author of the travelogue A Stranger's Pose (Cassava Republic, 2018), which was longlisted for 2019 Ondaatje Prize, and I Am Still With You (William Collins, 2023), a memoir on the aftermath of the Nigerian civil war. His essays have been published in Granta, n+1, the New York Review of Books, Yale Review, and his art criticism have appeared in Artforum, Aperture, Art in America, and Brooklyn Rail. His honors include the Irving Sandler Award for New Voices in Art Criticism, a C/O Berlin Prize for Theory, and the Windham-Campbell Prize for nonfiction. He lives in Lagos, Nigeria and Norwich, UK.



†

Following Iduma's appearance in

Hotel

#6.



Joan Brossa

(1919–1998) was born in Barcelona into a family of artisans. He began writing when he was mobilised in the Spanish Civil War and, following an introduction to surrealism by way of the friendship and influence of Joan Miró and Joan Prats, would fuse political engagement and aesthetic experiment through sonnets, odes, theatre, sculpture and screenplay within a neo-surrealist framework. Brossa founded the magazine Dau al Set in 1948 and, during the fifties and sixties, his poetry was increasingly informed by collectivist concerns. His collection El saltamartí (1963) presented a synthesis of themes both political and social, and the subsequent publication of Poesia Rasa (1970), Poemes de seny i cabell (1977), Rua de llibres (1980)—and the six volumes of Poesia escénica (published between 1973 and 1983)—saw Brossa stake his place as a central figure in contemporary Catalan literature.


†

Following Brossa's appearance in

Hotel

#7.



Cameron Griffiths

studied History and English Literature at the University of Waikato in New Zealand. His poetry has appeared in journals in New Zealand, Australia and the United States. He lives with his family in Spain. Griffiths' translation of Joan Brossa's El saltamartí / The Tumbler (Tenement Press, 2021) is his debut publication.



†

Following Griffiths' appearance in

Hotel

#7.

Imogen Cassels is the author of various pamphlets, including Chesapeake (Distance No Object, 2021), VOSS (Broken Sleep, 2020), Arcades (Sad Press, 2018), and Mother, beautiful things (Face Press, 2017). Her writing has appeared in the London Review of Books, the Times Literary Supplement, The White Review, The Cambridge Review, Still Point, minor literatures, and elsewhere.



†

Following Cassels' appearance in

Hotel

#6.





Hisham Bustani

is a Jordanian award-winning author of five collections of short fiction and poetry, and a two-volume book of postcolonial/decolonial politics. He is acclaimed for his bold style and unique narrative voice, and often experiments at the boundaries of short fiction and prose poetry, utilizing perspectives drawn from quantum physics and cosmology. Critics have praised him for his carefully and highly crafted prose and poetry, as well as his polyvalent approach, which draws from a wide diversity of media and arts. His work has been described as "bringing a new wave of surrealism to [Arabic] literary culture, which missed the surrealist revolution of the last century," and that he combines "an unbounded modernist literary sensibility with a vision for total change … His anger extends to encompass everything, including literary conventions." Hisham's short fiction and poetry has been translated into many languages, with English-language translations appearing in journals such as the Kenyon Review, Black Warrior Review, Poetry Review, Modern Poetry in Translation, and World Literature Today. His fiction has been collected in The Best Asian Short Stories, and his book The Perception of Meaning (Syracuse UP, 2015) was awarded the University of Arkansas Arabic Translation Award. The UK-based cultural webzine The Culture Trip listed him as one of Jordan's top six contemporary writers. His latest book available in English translation is The Monotonous Chaos of Existence (Mason Jar, 2022).



†

Following Bustani's appearance in Hotel #4.



Maia Tabet

is an Arabic-English literary translator based in Washington DC, where she is the associate editor of the Journal of Palestine Studies. She is the translator of Little Mountain and White Masks by Elias Khoury, and of the winner of the 2010 International Prize for Arabic Fiction (IPAF), Throwing Sparks, by Abdo Khal (Bloomsbury, 2014). Her translation of Sinan Antoon's The Baghdad Eucharist (يا مريم / Ya Mariam, in Arabic) appeared in Spring 2017 (Hoopoe Press). Her translations of both fiction and non-fiction have been widely published in journals, literary reviews, and other media, including Barricade, The Common, Words Without Borders, Portal 9, Fikrun wa Fann, and the Journal of Palestine Studies.



†

Following Tabet's appearance in Hotel #4.

Raúl Guerrero

creates paintings, sculptures, prints, drawings, artist's books, photographs, and videotapes. He has forged an expansive, ever-evolving body of work that combines technical innovation; critiques of symbolic power; historical and literary references; and his personal perspective as an American of Mexican ancestry. From the mid 50's to 1960's, weekly family visits to Tijuana introduced him to a variety of Mexican folk arts and crafts as well as the popular tourist items. Exposure to Zapotec textiles, indigenous hand-painted pottery, blown glass from the interior of Mexico, and plaster of Paris replicas of Da Vinci's Last Supper, all provided an introduction to a visual and sensual world beyond the working class environment of post-war San Diego and its limited artistic and cultural offerings. At the same time, an incredible array of pop and sub-cultures were evolving in Southern California, particularly in Los Angeles: hot rod car-culture, pachucos, surfers, the beat generation, folk music, motorcycle gangs, and immigrants from Latin American and the Pacific Rim. The changing zeitgeist would influence Guerrero's artistic work for years to come. Guerrero trained at the Chouinard Art Institute (BFA 1970). Guerrero has exhibited nationally and internationally in numerous solo and group shows at venues such as the Long Beach Museum of Art (1978), Museum of Contemporary Art San Diego (1998), and the CUE Art Foundation, New York (2010). He received an NEA Photography Fellowship in 1979, and was the first recipient of the San Diego Art Prize in 2006. He currently teaches in the Visual Art Department at the University of California, San Diego.





†

Following

Guerrero

's appearance
in

Hotel

#5 & Hotel #7.

Velimir Viktor

")

Vladimirovich Khlebnikov (1885-1992)—poet and poetic theorist—studied mathematics and the natural sciences at Kazan and St. Petersburg Universities but never graduated. He began to publish his poetry in 1908 and, as of 1910, the Futurist school of poetry centered around his works. Khlebnikov invented the word zaum (za—BEYOND; um—THE MIND) to name a trans-sense or movement-defining transrational language that he would develop along with fellow Russian poet, Aleksei Kruchenykh. Khlebnikov coined the terms "Futurian" and "Presidents of Planet Earth" for himself and his friends—created a new alphabet based on universal meanings of sounds—and constructed a new language appropriate to his vision for an earth-wide and transnational form of communication. In the mid-1910s, he became fascinated with radio technology and its potential to interconnect a global population, in his opinion, in a manner akin to zaum and its capacity to connect human souls in extra-linguistic comprehension. See V. Markov, The Longer Poems of Velimir Khlebnikov (University of California Publications in Modern Philology, Vol. 62, 1962).



†

Following Khlebnikov's appearance in the

Hotel Archive

.

Natasha Randall is a writer and translator, living in London. Her writing and critical work has appeared in the Times Literary Supplement, the Los Angeles Times Book Review, The Moscow Times, BookForum, The New York Times, Strad magazine, HALI magazine and on National Public Radio (USA). She is a contributing editor to the New York-based literary magazine A Public Space. Her debut novel Love Orange was released by riverrun (Quercus, 2020; Hachette, 2020). Her translation of Yevgeny Zamyatin's We (Random House, 2008) was shortlisted for the Oxford Weidenfeld translation award in 2008. Randall's translation of A Hero of Our Time by Mikhail Lermontov was published in May 2009 (Penguin Classics), she completed the translation of a science fiction thriller called Metro 2033 for Orion (2010) and, in 2012, she published Notes from Underground by Fyodor Dostoyevsky (Canongate). She has also published translations of various poems by Osip Mandelstam (in Jubilat, and for an anthology poems published by Ugly Duckling Presse) as well as letters and short fiction by Arkady Dragomoshchenko and Olga Zondberg.



†

Following

Randall

's appearance in the

Hotel Archive

.



Edwina Attlee

is the author of two pamphlets, Roasting Baby (if a leaf falls press, 2016) and the cream (Clinic, 2016). She teaches history to students of architecture in London.



†

Following Atlee's appearance in the

Hotel Archive

.

Matthew Shaw is an artist, author, composer and producer. Alongside solo composition, Matthew has worked with a series of collaborators including The Pop Group and Richard Norris. Shirley Collins, Brian Catling and Matthew created Crowlink, with an EP released by Domino Recordings in 2021, an audio installation premiered at the Barbican and was followed by a week at Charleston house in Sussex. Atmosphere of Mona, a book of poetry and photography was published by Annwyn House in 2020. Shaw is a co-founder of Stone Club.



†

Following Shaw's appearance in

Hotel

#7.

Aidan Moffat from Falkirk, Scotland, has been writing and recording music since 1996, mainly as one half of Arab Strap, the band recently resurrected after a ten-year hiatus. He's also made many solo and instrumental albums, with notable collaborations with RM Hubbert and an award-winning album with Bill Wells. A children's book, The Lavender Blue Dress, was published in 2014, followed by the multi-award-winning documentary film, Where You're Meant to Be, with director Paul Fegan. He's lived in Glasgow since 1999, and he doesn't really go out much anymore.



†

Following Moffat's appearance in

Hotel

#5.



Lesley Harrison

born in Ayrshire, Scotland, has published six collections of poetry. She has lived and worked in Istanbul, West Africa, Mongolia, and Orkney, on Scotland's northern coastline. Harrison has held writing residencies in Iceland, Greenland, Svalbard, and the Harvard University Center for Hellenic Studies. She lives in the small fishing village of Auchmithie on the Angus coast of Scotland. Harrison's recent publications include Kitchen Music (Carcanet, 2023; New Directions, 2023), Disappearance: North Sea Poems (Shearsman Books, 2020), and Blue Pearl (New Directions, 2017).



†

Following Harrison's appearance in the

Hotel Archive

.



Oliver Bancroft

born in Cambridge 1976, is recognised to be one of the outstanding painters of his generation. He has exhibited internationally and, over the last two decades, has become a feted filmmaker. Bancroft has shown in various venues, including the Pompidou, Paris, and lives and works in London.

† Seven Rooms

marks

Bancroft's
first appearance in the Hotel series.



Lauren de Sá Naylor

lives in West Yorkshire. Her prose is centred on the slippery situation of embodiment & authorship, through semi/un/conscious practices of exposure & obfuscation. Her chapbook, Gazing Down on It, is published by Ugly Duckling Presse.



†

Following de Sá Naylor's appearance in

Hotel

#6.



Sandro Miller

is a Chicago-based, still-photographic and video artist with an especial sensitivity and mastery of studio lighting. Across fifteen books, numerous awards and a multitude of gallery and museums exhibitions, he can be variously defined as a husband, father, artist, author, documentarian, publisher, lecturer, teacher, humanist, philanthropist, and guidance counsellor (without title). Miller regularly lends his skills and studio pro bono to charitable groups, and is a social advocate for causes such as gender, race, national origin, homelessness, child care, arts advocacy and arts education. Miller's publications include American Bikers (Schirmer / Mosel, 1998), Sandro: Verona Figure e Ritratti (Cierre, 2002), Imagine Cuba, 1999-2007 (Edizioni Charta, 2008), El Matador Joselito: A Pictorial Novel (Edizioni Charta, 2009), Sandro Raw, Steppenwolf (Self Published, 2012), Crowns (Skira, 2021) and The Malkovich Sessions (Glitterati, 2016). Miller has exhibited his work in New York, Chicago, Los Angeles, Amsterdam, Zagreb, Brussels, Warsaw, Arles France, Brussels, Havana, Munich, Verona. Reviews, interviews, features and essays have appeared in Musée Magazine, Smithsonian, Huffington Post, Interiors, Graphic, Russian Esquire, BBC News, Stern, The New Yorker, American Photo, Eyemazing, ABC News, Communication Art and View Camera, amongst other publications.



†

Following

Miller

's appearance in

Hotel

#5.

Will Eaves is a novelist, poet and occasional musician. His novels include The Oversight, The Absent Therapist (CB Editions, 2014), shortlisted for the Goldsmiths Prize, 2014, and Murmur (CB Editions, 2018; Canongate, 2019), winner of the Wellcome Book Prize, 2019. He was Arts Editor of the Times Literary Supplement from 1995 to 2011 and Associate Professor in the Writing Programme at the University of Warwick from 2011 to 2020. He co-hosts The Neuromantics podcast with ICN Director Prof. Sophie Scott and writes a column for the Brixton Review of Books. 'Greenery,' first published in Hotel, formed part of The Inevitable Gift Shop (CB Editions 2016) and was shortlisted for the Ted Hughes Award in 2017.



†

Following Eaves'

appearance in

Hotel

#1

&

Hotel

#2.





Jim Hugunin

teaches the History of Photography and Contemporary Theory at The School of the Art Institute of Chicago. In 1983, he won the first Reva and David Logan Award for Distinguished New Writing in Photography. He is the author of A Survey of the Representation of Prisoners in the United States: Discipline and Photograph, The Prison Experience (Edwin Mellin Press, 1999), Writing Pictures, Case Studies in Photographic Criticism, 1983-2012 (Jef Books, 2013), New Art Examiner Reviews: 1986-1993 (U-Turn, 2014), and Afterimage: Critical Essays on Photography from the Journal Afterimage, 1977-1988 (Jef Books, 2016), all collections of his critical writings.



†

Following Hugunin's appearance in

Hotel

#4.

Aram Saroyan

most recent book, Still Night in L.A.: A Detective Novel (Three Rooms Press, 2015), combines text and photographs. Saroyan's Complete Minimal Poems (Ugly Duckling Presse, 2007; Primary Information, 2014) received the 2008 William Carlos Williams Award from the Poetry Society of America. Its publication was followed by requests from galleries and museums both in America and abroad.



†

Following Saroyan

's appearance in

Hotel

#3.





Glykeria Patramani

is a writer from Athens, who works mainly in the field of cinema. Her films have been selected and awarded at international festivals, while her first collection of short stories is due to be published by Rodakio in the autumn.



†

Following Patramani's appearance in

Hotel

#6.

Levina van Winden is a poet, theorist, militant, hysteric, and so forth. Now living in Amsterdam, she was born and raised in a little old town at the center of the Scheldt river delta, one metre below sea level; van Winden's most recent publication is Er is een band die rapemachine heet / There is a band called rapemachine (Atlas Contact, 2020).



†

Following

van Winden

's appearance in the

Hotel Archive

.



Will Oldham

makes songs under the nom de guerre Bonnie 'Prince' Billy. Most of his lyrics have been collected in book form under the title Songs of Love and Horror (W.W. Norton & Company, 2018). Oldham lives in Louisville, KY with his wife and daughter.



†

Following Oldham's appearance in

Hotel

#6.



Antonio Tabucchi

was born in Pisa in 1943 and died in Lisbon in 2012. A master of short fiction, he won the Prix Médicis Étranger for Indian Nocturne, the Italian PEN Prize for Requiem: A Hallucination, the Aristeion European Literature Prize for Pereira Declares, and was named a Chevalier des Arts et des Lettres by the French Government. Together with his wife, Maria José de Lancastre, Tabucchi translated much of the work of Fernando Pessoa into Italian. Tabucchi's works include Tristano Dies, Time Ages in a Hurry, Message from the Shadows: Selected Stories, The Flying Creatures of Fra Angelico, The Woman of Porto Pim, For Isabel: A Mandala, Little Misunderstandings of No Importance, Letter from Casablanca and The Edge of the Horizon.



†

Following Tabucchi's appearance in

Hotel

#7.

Elizabeth Harris

has translated story collections and novels by Mario Rigoni Stern, Giulio Mozzi, Antonio Tabucchi, Andrea Bajani, Francesco Pacifico, and Claudia Durastanti. For her translations of various works by Tabucchi (all with Archipelago Books), she has received The Italian Prose in Translation Award (2018) and The National Translation Award (2016).





†

Following Harris' appearance in

Hotel

#7.

Nina Mingya Powles is a writer, editor and publisher from Aotearoa New Zealand. She is the author of three poetry collections, including Magnolia (Nine Arches Press, 2021), which was shortlisted for both the Ondaatje Prize and the Forward Prize; and Tiny Moons: A Year of Eating in Shanghai (The Emma Press, 2020). In 2019 she won the Nan Shepherd Prize for Small Bodies of Water, and in 2018 she won the Women Poets' Prize. She is the founding editor of Bitter Melon. Nina was born in Aotearoa, partly grew up in China, and now lives in London.



†

Following Powles

' appearance in the

Hotel Archive


& the

Hotel

/

Dostoyevsky Wannabe
collaborative release, Twenty-Five Rooms

.





Isabel Galleymore

's first collection, Significant Other (Carcanet, 2019), won the John Pollard Foundation International Poetry Prize in 2020. She is an Associate Professor in Creative Writing at the University of Birmingham and a Fellow at Harvard University's Radcliffe Institute of Advanced Study 2022-23. Her second collection, Baby Schema, is forthcoming with Carcanet.
†

Following

Galleymore

's appearance in

Hotel

#5.

Jason Shulman

is a sculptor—based in London—whose work extends into photography, film, and painting. Analgesia, loss and the delusions inherent in perception are some of Shulman's areas of enquiry. He often combines scientific experimentation with more formal trajectories, using optics and other basic science to expose the falsehoods that underpin our experience of reality.



†

Following

Shulman

's appearance in

Hotel

#4.



Jeffrey Vallance's work blurs the lines between object making, installation, performance, curating and writing and his projects are often site-specific, such as burying a frozen chicken at a pet cemetery; traveling to Polynesia to research the myth of Tiki; having audiences with the king of Tonga; the queen and president of Palau and the presidents of Iceland; creating a Richard Nixon Museum; traveling to the Vatican to study Christian relics; installing an exhibit aboard a tugboat in Sweden; and curating shows in the museums of Las Vegas (such as the Liberace and Clown Museum). In Lapland Vallance constructed a shamanic "magic drum." In Orange County, Mr. Vallance curated the only art world exhibition of the Painter of Light entitled Thomas Kinkade: Heaven on Earth. In 1983, he was host of MTV's The Cutting Edge and appeared on NBC's Late Night with David Letterman. In 2004, Vallance received the prestigious John Simon Guggenheim Memorial Foundation award. In addition to exhibiting his artwork, Vallance has written for such publications and journals as Art Issues, Artforum, the LA Weekly, Juxtapoz, Frieze and the Fortean Times. He has published over ten books including Blinky the Friendly Hen (Smart Art Press, 1996), The World of Jeffrey Vallance: Collected Writings 1978-1994 (Art Issues Press, 1994), Art on the Rocks, Preserving America's Cultural Heritage, Thomas Kinkade: Heaven on Earth (Last Gasp, 2005), My Life with Dick (Bukamerica Inc, 2005), Relics and Reliquaries (Grand Central Press, 2008), and The Vallance Bible (Grand Central Press, 2012). Vallance lives and works in Los Angeles. A "bible-long" collection of Vallance's selected spiritual and esoteric writings, A Voyage to Extremes, was published in 2022 by Tenement Press.



†

Following Vallance's appearance in

Hotel

#5,


Hotel

#7, & the

Hotel Archive

.

Preti Taneja is a writer and activist. Her first novel We That Are Young (Galley Beggar Press, 2017; AA Knopf, 2018), is a translation of Shakespeare's King Lear, tracking the rise of fascism in contemporary India. It won the 2018 Desmond Elliott Prize for the UK's finest literary debut of the year, and was listed for awards including the Folio Prize, the Shakti Bhatt First Book Prize and the Prix Jan Michalski, Europe's premier award for a work of world literature. It is published in translation worldwide. Her second book is Aftermath (And Other Stories, 2021; Transit Books, 2021), a creative non-fiction lament on trauma, terror, prison and grief, following the London Bridge terror attack in 2019. It was a Book of the Year in the New Yorker, the New Statesman and The White Review, and was shortlisted for the British Book of the Year. Aftermath is the winner of the 2022 Gordon Burn Prize awarded 'for literature that is forward thinking and fearless in its ambition and execution.'



†

Following

Taneja

's appearance in the

Hotel

/

Les Fugitives


collaborative

release,

Detour

/

Détours.



Yasmine Seale

's work includes poetry, translation, criticism, and visual art. She is the author, with Robin Moger, of Agitated Air: Poems after Ibn Arabi (Tenement Press, 2022). Her translations from Arabic include The Annotated Arabian Nights (W. W. Norton, 2021) and Something Evergreen Called Life, a collection of poems by Rania Mamoun (Action Books, 2022). She is a 2023-24 Fellow of the Cullman Center for Scholars and Writers at the New York Public Library.



†

Following Seale's appearance in

Hotel

#7.



Stanley Schtinter

divides his time between the gutter and the stars. He is the author of Last Movies (Tenement Press, 2023).



†

Following Schtinter's appearance in

Hotel

#5,
& irregular dispatches on the Hotel Archive.

Wayne Koestenbaum has published over twenty books of poetry, criticism, and fiction, including Ultramarine (Nightboat Books, 2022), The Cheerful Scapegoat (Semiotext(e) / Native Agents, 2021), Figure It Out (Counterpoint, 2020), Camp Marmalade (Nightboat Books, 2018), My 1980s & Other Essays (Farrar, Straus and Giroux, 2013), The Anatomy of Harpo Marx (University of California Press, 2012), Humiliation (Picador, 2011), Hotel Theory (Soft Skull, 2007), Circus (Soft Skill, 2004), Andy Warhol (Penguin, 2001), Jackie Under My Skin (Plume, 1995), and The Queen's Throat (Da Capo Press, 1993), nominated for a National Book Critics Circle Award. He has given musical performances of his improvisatory Sprechstimme soliloquies at the Hammer Museum, The Kitchen, REDCAT, Centre Pompidou, Walker Art Center, The Artist's Institute, the Renaissance Society, and The Poetry Project. His feature-length film, The Collective, premiered at UnionDocs (New York) in 2021. He has received a Guggenheim Fellowship in Poetry, an American Academy of Arts and Letters Award in Literature, and a Whiting Award. Yale's Beinecke Rare Book and Manuscript Library acquired his literary archive. He is a Distinguished Professor of English, French, and Comparative Literature at the CUNY Graduate Center.



†

Following

Koestenbaum

's appearance in

Hotel

#2,


Hotel

#6, & on the

Hotel Archive

.



Sophie Seita

is an artist and researcher whose work swims in the muddy waters of language, explores materiality, texture, and gesture, and the speculative potential of the archive. She regularly performs and shows work across multiple media, publishes books, makes textiles and graphic scores, leads experimental workshops around voice, touch, translation, and queer performance, and is a Lecturer in the Art Department at Goldsmiths. Recent and current projects include: an exhibition at Mimosa House (London), performances and events at Nottingham Contemporary, Café Oto, the RCA, UP Projects, and community engagement projects at Grand Union (Birmingham), Creative Darlington and Curious Arts, and Ruta del Castor (Mexico City). In 2022, she was a Dorothea Schlegel Artist in Residence in Berlin, and in 2023 was a Visiting Artist at Brown University. Her latest book, Lessons of Decal, is forthcoming from the 87 Press in December 2023.



†

Following Seita's appearance in

Hotel

#5.

Ralf Webb grew up in the West Country. He co-ran the Swimmers pamphlet and event series, and from 2017 to 2021 was managing editor of The White Review. Recently, he ran the Arts Council England-funded PoetryxClass reading group project. His writing has appeared widely, including in the London Review of Books, Poetry Review, PAIN, Prototype, Hotel, Oxford Poetry and Fantastic Man. Webb's publications include his first collection, Rotten Days in Late Summer (Penguin, 2021), and the forthcoming Strange Relations (Sceptre, 2024).



†

Following Webb

's appearance in

Hotel

#5.

Jonathan Chandler

,

born to a youth worker and a skilled labourer in coastal Suffolk, where he again resides after stints in London and Tokyo. Studied film under Tony Hill and Martine Thoquenne, graduating in '99, Chandler went on to work in comics and drawing, and became associated with the Famicon arts collective. Chandler has more recently moved into the writing of novels and screenplays.





†

Following Chandler

's appearance in

Hotel

#4,
the Hotel Archive

, & the

Hotel

/

Dostoyevsky Wannabe
collaborative release, Twenty-Five Rooms

.



Iain Sinclair

is a British writer, documentarist, filmmaker, poet, flaneur, metropolitan prophet and urban shaman, keeper of lost cultures and futurologist.





†

Following Sinclair

's appearance in

Hotel

#5

.





SJ Fowler

is a writer, poet and performer who lives in London. His work aims to encapsulate an expansive understanding of what literature and poetry can be. Fowler's debut novella, MUEUM (Tenement Press, 2022), was shortlisted for the Republic of Consciousness Prize for Small Press, 2023.



†

Following Fowler's appearance in

Hotel

#5.

Cass McCombs is a musician from Northern California, whose most recent albums are Mr. Greg & Cass McCombs Sing and Play New Folk Songs for Children (Smithsonian Folkway Recordings, 2023), Heartmind (Anti-, 2022), Tip of the Sphere (Anti-, 2019), and Mangy Love (Anti-, 2016). His book of poetry Toy Fabels was published by Spurl Editions, 2019.

†

Following

McCombs

' appearance in

Hotel

#6.



David Grubbs is Distinguished Professor of Music at Brooklyn College and The Graduate Center, CUNY. He is the author of Good night the pleasure was ours, The Voice in the Headphones, Now that the audience is assembled, and Records Ruin the Landscape: John Cage, the Sixties, and Sound Recording (all published by Duke University Press, 2022, 2020, 2018, and 2014 respectively) as well as the collaborative artists' books Simultaneous Soloists with Anthony McCall (Pioneer Works Press, 2019) and, with Reto Geiser and John Sparagana, Projectile (Drag City, 2021). Grubbs has released fourteen solo albums and appeared on more than 200 releases. He was a member of the groups Gastr del Sol, Bastro, and Squirrel Bait, and has performed with Tony Conrad, Susan Howe, Pauline Oliveros, Luc Ferrari, Will Oldham, Loren Connors, the Red Krayola, and many others.



†

Following Grubbs' appearance in

Hotel

#7.

Agustín Fernández Mallo was born in La Coruña in 1967, and is a qualified physicist. In 2000 he formulated a self-termed theory of 'post-poetry' which explores connections between art and science. His Nocilla Trilogy, published between 2006 and 2009 (Fitzcarraldo Editions; Farrar, Straus and Giroux), brought about an important shift in contemporary Spanish writing and paved the way for the birth of a new generation of authors, known as the "Nocilla Generation." His essay Postpoesía: hacia un nuevo paradigma was shortlisted for the Anagrama Essay Prize in 2009. In 2018 his long essay Teoría general de la basura (cultura, apropiación, complejidad) was published by Galaxia Gutenberg, and in the same year his latest novel, The Things We've Seen (Fitzcarraldo Editions, 2021), won the Biblioteca Breve Prize.



†

Following Mallo

's appearance in

Hotel

#5

.



Pere Joan Riera

(known professionally as

Pere Joan) thrived in the underground comics world, beginning in the mid-1970s with the self-published collections Baladas Urbanas and Mužrdago, both of which were released almost immediately after the death of the dictator Francisco Franco and Spain's transition to democracy. Joan wrote and drew comics for magazines such as Cairo, El Víbora, Cavall Fort and Viñetas. Among the series he created are Pasajero en Tránsito (1984), El cielo de septiembre(1987), La Lluvia blanca (Cairo, 1984) and Mi cabeza bajo el mar (1990), which he mostly self-published in books. Joan made Anás (1989) and Bit y Bat (1996, with Alex Fito) and is the co-editor (with Max) of the vanguardist comics Nosotros Somos los Muertos (2007) and 100 Pictogramas para un siglo (2014), and an adaptation of Cristobal Serra's Viaje a Cotiledonia (2015).



†

Following Joan

's appearance in

Hotel

#5

.





Thomas Bunstead

has translated some of the leading Spanish-language writers working today, including Agustín Fernández Mallo, María Gainza and Enrique Vila-Matas, and he is twice a winner of PEN Translates Awards. In 2022, he won an O. Henry Prize and the McGinnis-Ritchie Award for his translation of 'The Mad People of Paris' by Rodrigo Blanco Calderón. His own writing has appeared in publications such as the Brixton Review of Books, LitHub and The Paris Review. He is currently a Royal Literary Fellow, teaching at Swansea University.



†

Following Bunstead's appearance in

Hotel

#5.



John Divola

works primarily with photography and digital imaging. While he has approached a broad range of subjects he is currently moving through the landscape looking for the oscillating edge between the abstract and the specific. Since 1975, Divola has taught photography and art at numerous institutions including California Institute of the Arts (1978-1988), and (since 1988) he has been a Professor of Art at the University of California, Riverside. Divola's work has been featured in more than seventy solo exhibitions in the United States, Japan, Europe, Mexico, and Australia, and in more than two hundred group exhibitions in the United States, Europe, and Japan. Photographs from Divola's 1970s series 'Vandalism' were featured as "punctuation" in the 2022 Tenement Press publication of Kyra Simone's debut collection, Palace of Rubble.



†

Following Divola's appearance in

Hotel

#5.



Adrian Bridget

is a Brazilian-British writer. Their publications include the novels Child's Replay (Bridget, 2022) and Treatment (Bridget, 2019). Shorter works have appeared in Hotel, 3:AM Magazine, The BitterSweet Review, The Momentist, and in anthologies by Akerman Daly and Dostoyevsky Wannabe. In 2023, they were awarded a graduate teaching assistant scholarship by the University of Bristol, where they will develop a PhD project on adopted-language literature and melancholia.



†

Following Bridget's appearance
in

Hotel

#7

& the

Hotel Archive.



Gareth Evans

is a London-based writer, editor, film and event curator, producer, host and documentary mentor. He works on special projects for the London Review of Books and curates their Screen at Home series. From 2012-2023, he was the Adjunct Moving Image Curator at the Whitechapel Gallery. He has written many catalogue essays and articles on place, culture, artists and the moving image, including the extensive text for Radiohead's KId A MNESIA catalogue.



†

Following Evans' appearance
in the Hotel / Dostoyevsky Wannabe
collaborative release,

Twenty-Five Rooms

.



Images—

Doug Harvey

, 'Bethlehem' (2020)


Adrian Bridget, 'Collage'
(circa Treatment, 2019)
Stephen Shore,
'Room 219, Holiday Inn, Winter Haven, Florida (November 16, 1977)'
Georgia May Jaeckle, [

desktop,

left & right gutters & footer

]
'Polaroids' (2019)
& a study of the floor
of the Austin-Bergstrom International Airport, Texas